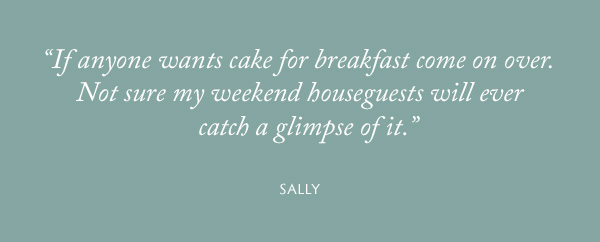 You are going to be the hero of the next birthday party when you take this cake! Everyone will love you and you will thank me because this cake is so easy!
Last week a friend and I needed a cake for a birthday, but we had very little time. A grocery store birthday cake seemed like the most sensible option, but neither of us liked that solution. Thankfully, my friend, Donna, is fearless and efficient! When, on the golf course, I suggested EE's Chocolate Bundt Cake, she jumped right on it. In less than two hours between golf and the speaker, she went to the grocery for the ingredients, prepared the cake, and was dressed and ready for the evening.
Everyone at dinner loved it and could not stop talking about it even into the text thread the next morning. We gave the leftovers to one of the girls having houseguests for the weekend – see quote above!
---
Chocolate Bundt Cake
Serves 12–16 Carolyn Gaskin
Ingredients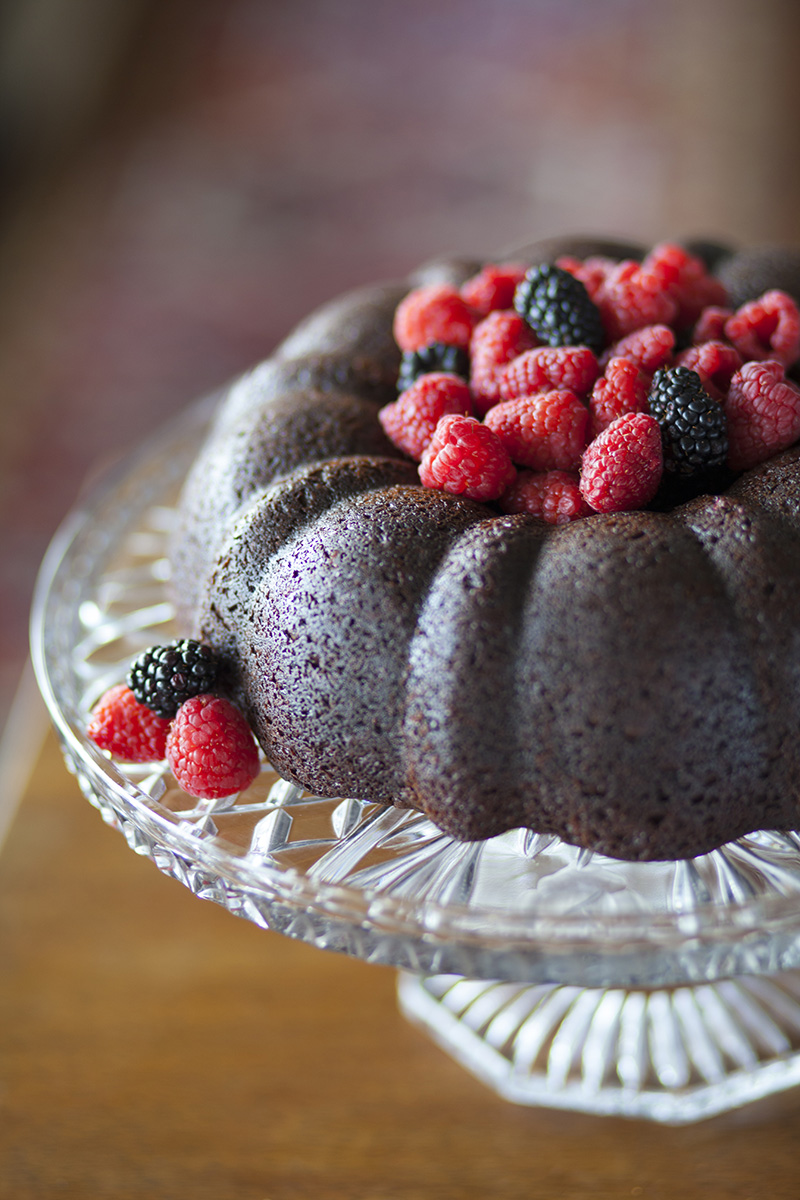 1 15.25-oz box chocolate cake mix
1 3-oz pkg instant chocolate pudding
½ cup sugar
¾ cup vegetable oil
¾ cup water
4 eggs
8 oz sour cream
6 oz mini chocolate chips
2 tbsp dark rum
Chocolate sauce, optional (see here)
Blueberries, raspberries, blackberries, optional
Printer-Friendly Recipe | Read more on EE
Directions
Mix cake and chocolate pudding mixes. Add oil and water. Mix.
Beat in eggs one at a time. Add remaining ingredients. Grease the bundt pan and pour batter into pan.
Bake at 350° for 50–60 min. Cool.
To serve, remove cake from pan to slice. You may top with chocolate sauce and fill with center with berries; both are optional.
---
DeeDee is the author of Effortless Entertaining, Open Your Home, Open Your Heart, and Give the Gift of Hospitality, your complete and beautiful guide for entertaining easily and graciously in your home with inspiring ideas and practical resources. DeeDee also speaks to groups of women sharing her Ten Steps To Effortless Entertaining.
To learn more about Effortless Entertaining or to invite DeeDee to speak, visit MyEffortlessEntertaining.com or email [email protected]